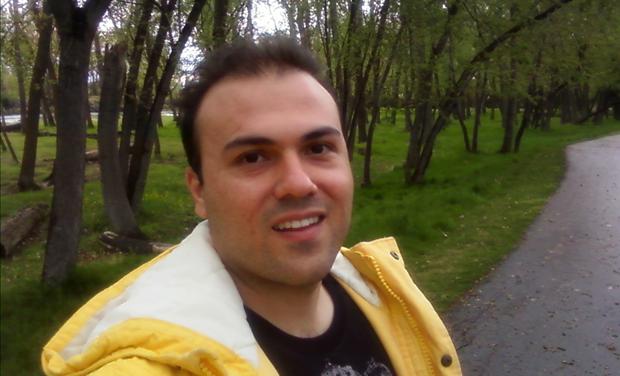 US Christian Pastor Saeed Abedini
A 32-year-old American Christian pastor, Saeed Abedini, imprisoned in Iran since September 2012, will appear before a judge notorious for handing down long prison terms and death sentences, according to the Christian nonprofit law firm, American Center for Law and Justice (ACLJ).

Abbas Pir-Abbasi is known as a "hanging judge" in Iran. He has been known to hand down death sentences even to protesters. Abbasi has had travel bans and sanctions placed against him by the European Union in 2011 because of human rights abuses.

Abedini was imprisoned in Iran for aiding the start-up of a Christian church. Christians have especially been targeted in Iran under Mahmoud Ahmadinejad's presidency. The Iranian government considers Christians a "national threat" for converting Muslims to Christianity. Abedini has, in fact, been charged "for acting against the national security of Iran," reported Huffington Post.

ACLJ represents Abedini's family in the US and has a petition on its website urging the US government to take action on Abedini's behalf and call for his immediate release.

The US State Department said it was in contact with Abedini and that they have "serious concerns," but they stopped short of calling for his release. "Serious concerns" is not enough, as Jay Sekulow, Chief Counsel for ACLJ, said.

Why wouldn't the State Department call for this American citizen's release, as he faces a "hanging judge," who has been sanctioned and prohibited from traveling because of his human rights abuses? This is outrageous and this administration is criminally negligent for not doing so, and is aiding and abetting human rights abuses against our US citizen for not doing so!

If a Muslim US citizen was imprisoned in a Christian country for simply being a Muslim, Obama's administration would be on the phone asking for his immediate release! You can count on that.

Jesus said,

"They will put you out of the synagogues; yes, the time will come that whoever kills you will think he does God a service" John 16:2.








Pastor Abedini, his wife and two children



Christians are being persecuted and killed in China, North Korea, Vietnam, Indonesia, Africa, the Philippines, India, Malaysia, Nepal, Bangladesh, Laos, Brunei and throughout the Middle Eastern nations. We are living in the last days that Jesus spoke to his disciples about. His Words were written, so we would know when "the time is near, even at the doors" Matthew 24:33.

Are you saved and ready for the return of the Lord in our generation? If not, please visit the How Can I Be Saved page of this website. The Lord is "not willing that anyone should perish, but that all should come to repentance" 2 Peter 3:9. God bless you.
* ACLJ needs all the support they can get, as they "pound the pavement" in Washington and around the globe, gathering support for Pastor Saeed's release. If God lays it on your heart to help support this wonderful Christian law practice, which has been successful in defending many Christians' rights in the US and abroad, and was recently instrumental in obtaining the release of Youcef Nadarkhani from prison in Iran, in a very similar case, please make a donation at the ACLJ website through this link: ACLJ
Tags:
"pastor saeed abedini" "saeed abedini in prison"